U.N. envoy: Transitional government plan could end Syrian war in a 'few months'
December 27, 2012 -- Updated 1220 GMT (2020 HKT)
STORY HIGHLIGHTS
NEW: Nearly three dozen people were killed in Syria on Thursday, the LCC said
U.N. peace envoy says he told Syrian officials of the need for a transitional government
Battles erupt at the airport in Aleppo, Syria's biggest city and economic hub
U.N. office: The number of Syrian refugees is expected to double to 1.1 million next year
(CNN) -- In his latest diplomatic push to end the Syrian civil war, U.N. peace envoy Lakhdar Brahimi said the conflict could be over in a "few months" -- provided that warring parties agree to a plan with a transitional government.
Brahimi is in Damascus this week meeting with President Bashar al-Assad and other officials.
"I discussed with all the parties the need to have a transitional government that will hold broad powers," Brahimi said in a statement aired on Syrian state-run TV.
He pushed for the implementation of the
Geneva communique
, a plan laid by world leaders in June that calls for a transitional government, an end to violence and lasting democracy.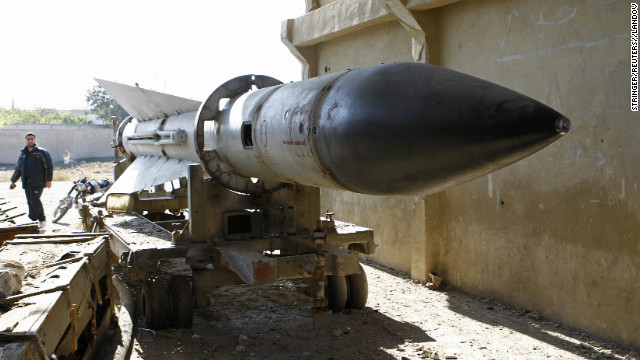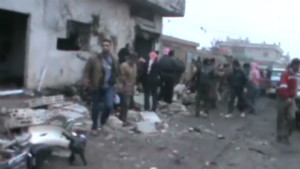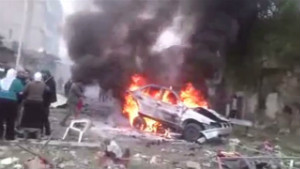 "The Geneva communique had all that is needed for a road map to end the crisis in Syria within few months," Brahimi said Thursday.
The plan united countries that had been at odds on how to handle the Syrian crisis. Russia and China joined France, the United Kingdom, the United States and Turkey in agreeing on the plan.
But a key unanswered question from Geneva is whether al-Assad could possibly be part of a transitional government.
According to the communique, the transitional government "could include members of the present Government and the opposition and other groups and shall be formed on the basis of mutual consent."
On the ground: Barrel bombs fall again
While the diplomatic dance continued, barrel bombs rained on cities across the country, dissidents said.
Government warplanes dropped explosive barrels in Aleppo and Homs on Thursday, the opposition Local Coordination Committees of Syria said.
Over the past several months, dissidents have reported aircraft dropping barrels full of explosives, nails and fuel onto civilian areas.